Vivid-Pix Land & Sea Scuba is a clever and well-executed specialty application for Mac and Windows that addresses the peculiar digital imaging needs of divers. Photos taken under water have a distinctive blue/green cast that partially obscures whatever it surrounds. This program, devised by those who possess both diving and programming experience, can be used to enhance the appearance of sea life and underwater activity. As its name implies it also works with above water images, in jpg, raw, dng, and tif file formats.
The program provides an exceptionally easy workflow, beginning by selecting one or more images, picking the best corrective calculation from a matrix of nine images, fine-tuning the image, and then saving it as a new version, leaving the original intact.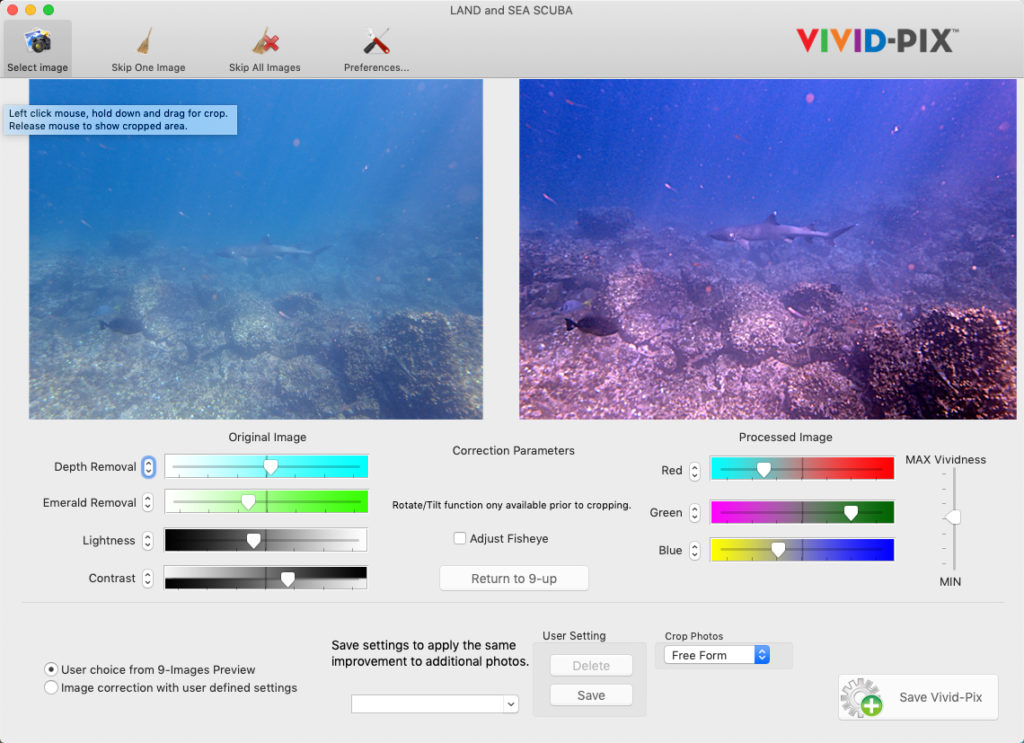 The user can apply a variety of settings that materially reduce the underwater haze, and dramatically enrich colors and detail. Slider controls are available for setting Depth Removal, Emerald Removal, Lightness, Contrast, RGB, Vividness, and more, including cropping. The settings can be saved in user-defined sets for re-use and sharing with other users.
A free trial version, for Mac or Windows is available at https://vivid-pix.com/land-sea-plus.html. $49.99
Contact: Vivid-Pix, http://vivid-pix.com, e-mail: support@vivid-pix.com.