The Vintage Font Bundle consists of six full font packages, with commercial licenses, and free lifetime updates, featuring outstanding examples of period typographic designs. The styles are reminiscent of type designs from the 19thCentury American Old West, cowboy culture, and the Wild West character, featuring impressive serif treatments and ornamentation.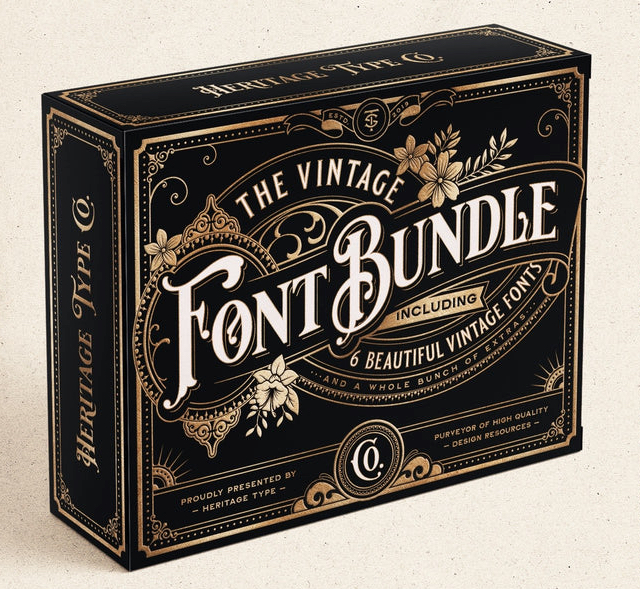 The various fonts, each with its own distinctive look, can be combined to produce a wide variety of typographic expression, enhanced with a variety of alternative characters.
The bundle also includes 36 ornamental frames, 200 ornamental elements, 25 logo and layout templates, and more, each of which is normally sold separately.
The creator of these typographic resources, The Heritage Type Company has released a superb on-line design resource called Kittl (https://www.kittl.com), formerly Heritage Designer. Kittl enables users to create impressive designs, with the option of starting with a template, or creating a totally original design. Kittl uses fonts from the Vintage Font Bundle as well as many others. New users can sign up for free.
The Vintage Font Bundle is $49.
Contact: Heritage Type Co., http://heritagetype.com., HTC Heritage Type GmbH, Dolziger Str. 46, 10247 Berlin, Germany.