LandscapePro Studio Max 3 is an extraordinary program that enables strikingly beautiful modifications to landscape images, with incredible ease yet extensive control. It works unlike any other program, with an interface design that is clever, elegant and engaging.
Editing begins by dragging labels onto the image to identify elements, such as sky, water, rock, tree, plant, person, etc. The labels automatically create intelligent masks, that the user can refine using simple editing tools, such as "Pull." Depending on the complexity of the image, the program may be able to identify the elements without much or any user intervention.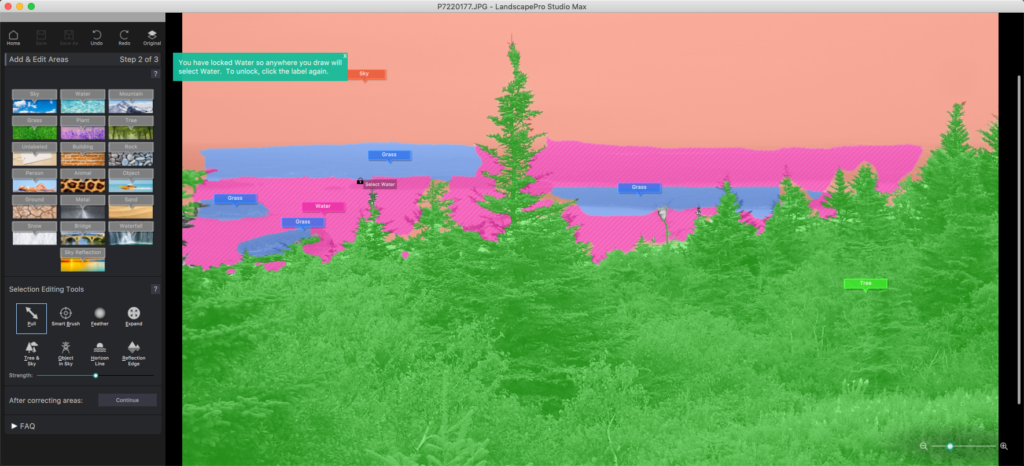 The next step is where the magic appears. By selecting presets, or using precision sliders, the user can make dramatic changes to the image, such as filling the sky with clouds, changing the apparent time of day, making it snow, and much more. New atmospheric effects include fog, rain, lens flare, and more, all of which react automatically to objects and distance.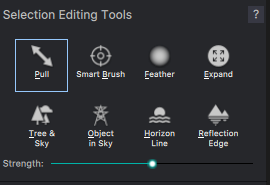 Unwanted objects can be removed using the new Clone Brush, which involves painting over the unwanted object and replacing it with another portion of the image. New Overlay tools can both add a dramatic visual boost and easily apply a logo or watermark. The Perspective Warp makes correction of poorly composed image angles comply with undistorted views.
The program plays well with Photoshop, enabling quick and easy edits with an array of Photoshop filters and tools.
A number of short videos, located at http://www.landscapepro.pics/tutorials/?gclid=Cj0KEQjwj7q6BRDcxfG4pNTQ2NoBEiQAzUpuW1YZPwMOs8hIuVEQEsXdTR57tuMZgiepD9RI3SEak8AaAh0C8P8HAQ, clearly show the power of this software. A free download is available at http://www.landscapepro.pics/download/. $79.90 for the Standard Edition, $239.90 for the Studio Edition which can process camera RAW, convert between color spaces, works as a Photoshop (and Elements and Lightroom) plug-in, and more. Check website for special pricing which may be significant for downloaded versions.
Contact: Anthropics Technology Ltd., Ugli Campus, 56 Wood Lane, London W12 7SB, UK, in the U.S. 971 238-0917, http://www.anthropics.com.