InterConneX is a game-changing app that enables a level of file manipulation that has never been possible on an iOS device. With free versions compatible with the iPhone and iPad, it provides an easy-to-use interface to freely share files and folders from a single location called a Sharespace. A sharespace is akin to a partition on a hard drive, and can be used to help organize content. Each sharespace can be password protected. Three sharespaces are provided with the free version, while unlimited sharespaces can be purchased for $9.99 per device. A user can store and manage files between iOS devices, and even Macs and cloud services.
File management includes the operations of copying, opening, duplicating, renaming, moving, archiving, printing, importing, exporting, and emailing. It provides a fluid workflow, integrating with other apps residing on the device.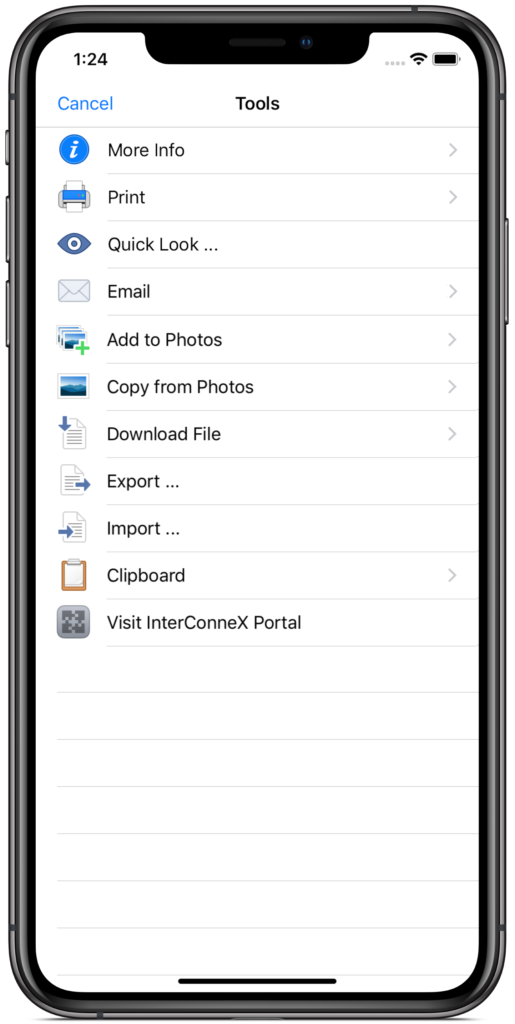 Mac users running ChronoAgent (also from Econ, $14.99) can remotely access all of the files for every user account on that computer. The connection is easily setup for sharing files on the same WiFi network, and can be configured for remote access via the Internet.
A video of the InterConneX features can be viewed at https://youtu.be/Eu9fcK3Y4YI.
A series of tutorials detailing all of the app capabilities can be found at https://www.econtechnologies.com/interconnex/ipad-manuals.html.
Contact: Econ Technologies, Inc., Econ Technologies, Inc., P.O. Box 195780, Winter Springs, FL 32719 USA, http://www.econtechnologies.com, e-mail: sales@econtechnologies.com, fax: 407 365-6714.